Shangri-La (Zhongdian) Travel Guide
Shangri-La, at an altitude of 3450m, is located in the seat of Diqing Tibetan Autonomous Prefecture, northwest of Yunnan Province, about 200 km from Lijiang with 4 hours' drive.
Shangri-La, at an altitude of 3450m, is located in the seat of Diqing Tibetan Autonomous Prefecture, northwest of Yunnan Province, about 200 km from Lijiang with 4 hours' drive.
Formerly known as Zhongdian and also a third name in Tibetan, Gyelthang, Shangri-La is where you can breathe in the Tibetan world. The British writer James Hilton describes Shangri-La in his novel Lost Horizon as a mystical, harmonious valley, gently guided from a lamasery, enclosed in the western and of Kunlun Mountains. Travelers can find the real scene in Shangri-La.
Why Visit this City:
Earthly Paradise in Lost Horizon. In this permanently happy land, travelers can enjoy the clear air, the nearer white clouds in the blue sky, the breathtaking beauty of landscape, the warm heart of the honest and enthusiastic Tibetan people, the holy Tibetan monasteries and temples…
Tibetan Monasteries, Villages & Ancient Town. From the 1300-year-old Dukezong Old Town, to the largest Tibetan Buddhist monastery in Yunnan, from the gorgeous pastures to the emerald lakes, there are a lot to explore in the Garden of Eden.
Last but Must-visit Destination in Yunnan. Shangri-La is served as the last stop in Yunnan after the visit in Kunming, Dali, Lijiang, etc. It also can be linked with Sichuan and Tibet.
Top Attractions
Shangri-La is a wonderful place got getting off the beaten track, with plenty of hiking opportunities, as well as little-visited monasteries and villages. Check the top attractions listed below and get to know deeply about them. For more attractions info, please see all Attractions in Shangri-La.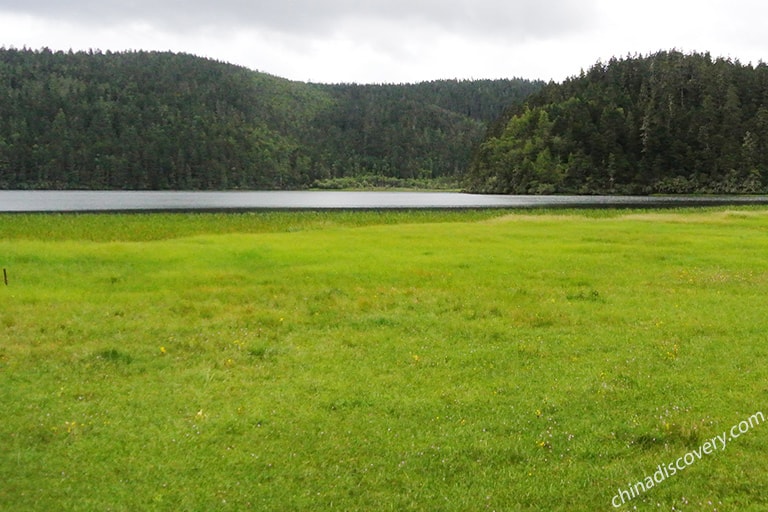 Pudacuo National Park
Pudacuo National Park is the first national park in China with the most breathtaking natural view. It consists of Shudu Lake, Bita Lake and Militang Pasture.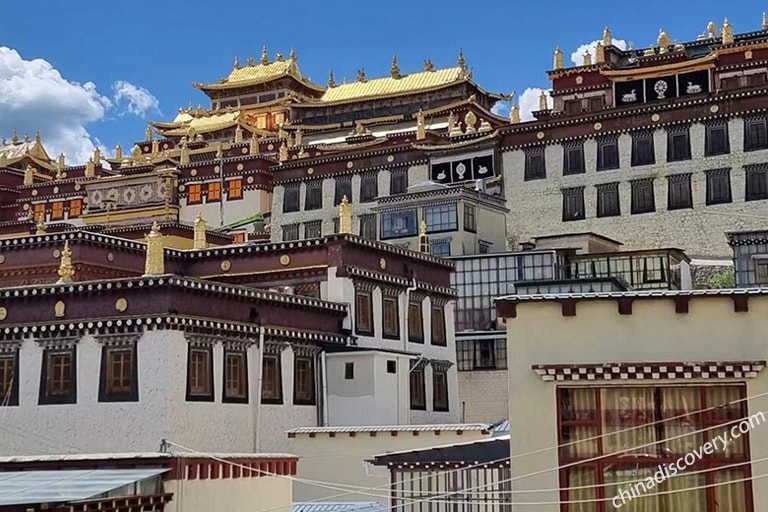 Ganden Sumtseling Monastery
Ganden Sumtseling Monastery, known as the Littile Potala Palace, is the largest Tibetan Buddhist Monastery in Yunnan.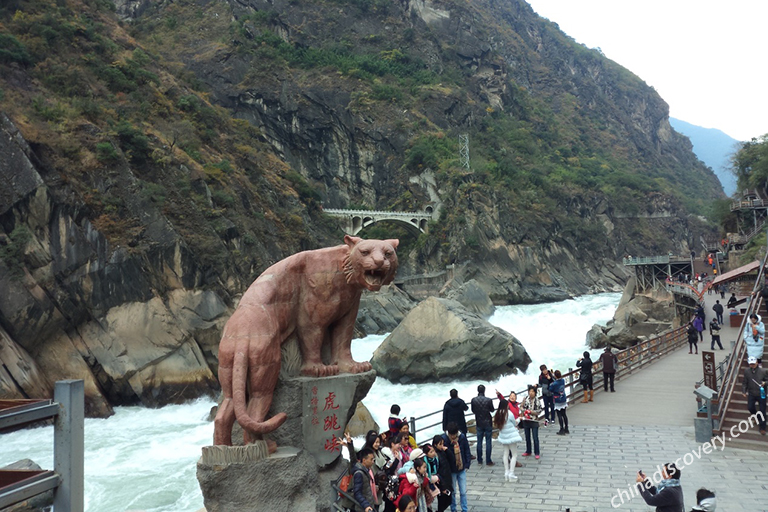 Tiger Leaping Gorge
Tiger Leaping Gorge is one of the deepest gorges in the world, making it a world-famous hiking destination. It consists of Upper, Middle and Lower Gorge.
Weather & When to Go
With an altitude of 3,450m, Shangri-La (Zhongdian) is a humid plateau climate. The four seasons are not markedly different. Winter is chilly but sunny and summers are cool and rainy and 70% of the annual precipitation is delivered from June to September and the temperatures here change much between day and night. Generally speaking, the best time to visit Shangri-La is March to June. During this period, the weather is favorable and the wide flowers are blossom everywhere. September to November is also the favorite time.
Transportation
Transfer to Shangri-La
Diqing Shangri-La Airport is located 5.4 km southeast from Shangri-La County. At present, Shangri-La has flights from/to Kunming, Chengdu, Lhasa, Guangzhou, Chongqing, Shanghai and Beijing, etc. It takes about 50 minutes from Kunming to Shangri-La, 1.5 hours from Chengdu to Shangri-La and 1 hour and 40 minutes from Lhasa to Shangri-La.
There is not train running to Shangri-La yet. Travelers can take long-distance buses to Shangri-La instead of train. There are six daily buses from Kunming to Shangri-La, taking about 10-12 hours for 720 km; about 7-8 hours from Dali to Shangri-La for 300 km; about 3.5-4 hours from Lijiang to Shangri-La for 180 km. Long distance buses are also available between Deqin (220km, 6 hours), Panzhihua (400km, 15 hours), Daocheng (300km, 12 hours), Lhasa (1700 km, 4 days), etc.
Transfer within Shangri-La
To get around Shangr-La, travelers can take taxi or bus to the nearby attractions. There are mini vans offered by the private drivers which can take you to the scenic spot. You should discuss the price with the drivers before you get on the minivan. When book a tour package with us, you'll enjoy worry free private transfer service.
Accommodation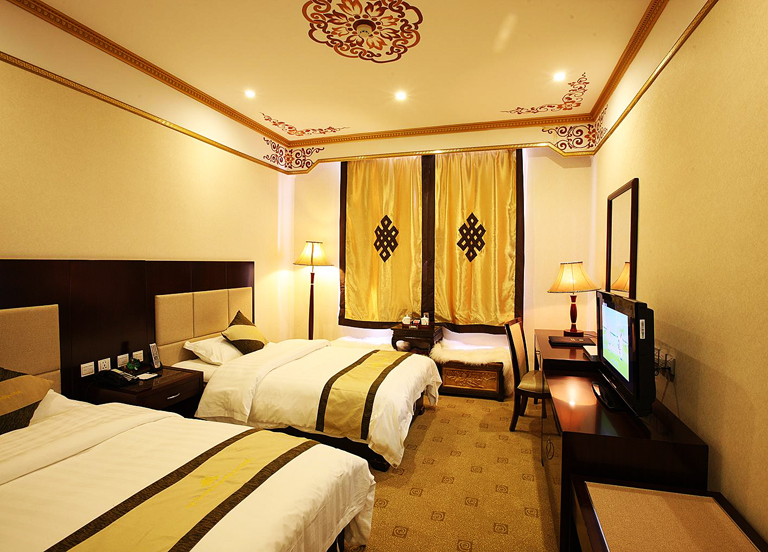 Choices are a lot for your accommodation in Shangri-La. No matter you want to stay in Dukezong Old Town, or choose to live in the new county of Shangri-La and stay outside of the county near Ganden Sumtseling Monastery, you'll get your own hotels, ranging from luxury 5 star to budget ones. All the hotels are decorated in Tibetan style with elegant and comfortable rooms.