Shanghai Travel Guide
Shanghai, located in the Yangtze River Delta in East China, is the largest and richest city of China. With fascinating mix of East and West, Shanghai is reputed as the "Pearl of the Orient" and the "Paris of the East". For the fantastic location, Shanghai is always served as a popular gateway to China and is the must-visit destination for anyone who comes to China.
Shanghai, located in the Yangtze River Delta in East China, is the largest and richest city of China. With fascinating mix of East and West, Shanghai is reputed as the "Pearl of the Orient" and the "Paris of the East". For the fantastic location, Shanghai is always served as a popular gateway to China and is the must-visit destination for anyone who comes to China.
Shanghai is a city of action, not ideas. After the First Opium War in 1842, Shanghai grew amazingly, turning from a shabby fishing village into a metropolis over 170 years. The Bund is the epitome of Shanghai's history. Taking a stroll along the Bund and around, you'll experience Shanghai's yesterday, today and tomorrow.
Why Visit Shanghai?
A blend of Western & Eastern culture - Shanghai is a city has two faces – modern and traditional, eastern and western. Real Shanghai discovery must cover two sides of Shanghai. The top site you should not miss is Shanghai Bund, the fusion of western and eastern culture.
Architecture, Skyline & Night View - Shanghai is home to some of the world's tallest skyscrapers. Some of the tallest and most inspiring buildings in Asia and the world can be found along the Huangpu River bank in Pudong's Lujiazui District. Strolling along the Bund or taking a cruise on Huangpu River offers spectacular views of Pudong.
Popular Gateway City - At the mouth of Yangtze River, Shanghai is served as the gateway to Yangtze River. Many travelers fly to Shanghai first and transfer to Yichang for an upstream Yangtze River cruise to Chongqing. What's more, Shanghai, Suzhou and Hangzhou are the golden triangle cities in Jiangnan area. It is very convenient to extend to Suzhou and Hangzhou from Shanghai.
Visa-free Travel News: From Jan. 30, 2016, qualified travelers from 51 countries could travel among Shanghai, Jiangsu Province (Suzhou included) and Zhejiang Province (Hangzhou included) for 144 hours (6 days) without visa.
Top Attractions
Central Shanghai is divided into two parts: Puxi (west of Huangpu River) and Pudong (east of Huangpu River). The historical attractions belong to Puxi where Shanghai's personality is also found. Pudong is the financial district and famous Shanghai skyline. No matter you want to explore the traditional part of Shanghai, or want to see the modern Shanghai with flourishing site, there is bound to be a lot of things to do.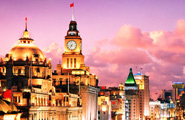 The Bund (Wai Tan)
Enter into "An Exhibition of International Architecture" by viewing 52 buildings with various styles and overlook the modern Shanghai of Pudong Area from the Bund.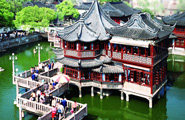 Yu Garden & Bazaar
With 400 years old history, Yu Garden is regarded as one of the most important examples of Chinese garden style with exquisite scenery and abundant culture.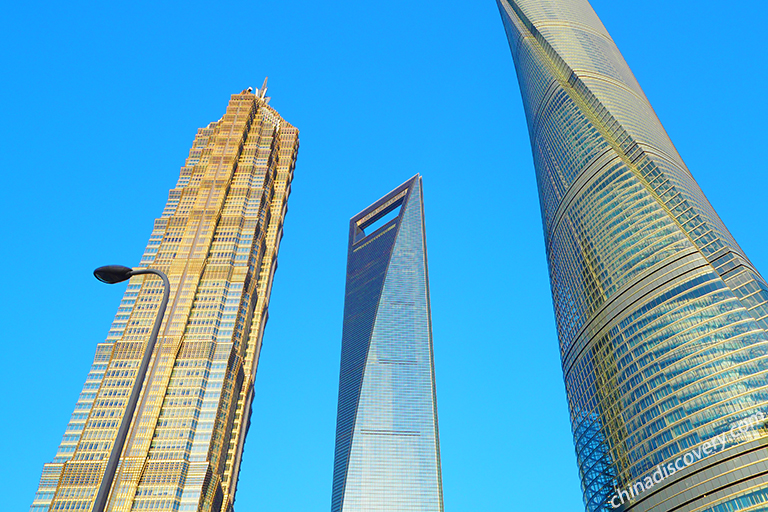 Shanghai World Financial Center
Short for SWFC, it's the third tallest building in China and fifth tallest one in the world. It has the world's tallest observation deck at 474 meters.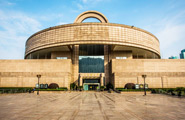 Shanghai Museum
Reputed as the No. 4 museum in China, Shanghai Museum is popular with abundant rare historic relics of bronze, ceramics, paintings, calligraphic works...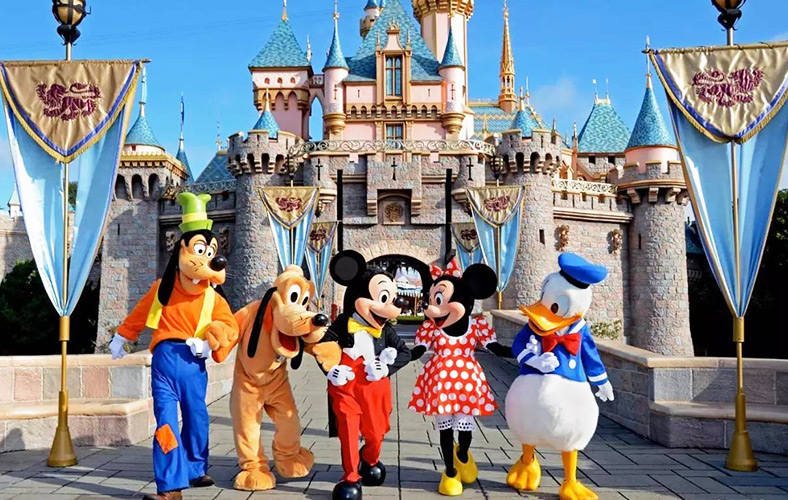 Shanghai Disney Resort
Shanghai Disney Resort is the first Disney resort in mainland China and the sixth one in the world. In the Disneyland Park, you can ignite your dream by exploring in Fantasyland, Gardens of Imagination...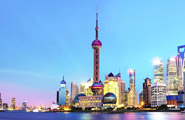 Oriental Pearl Tower
As a vital landmark in Shanghai standing on the shore of Huangpu River, the Oriental Pearl Tower is a great place to enjoy the panorama of this modern city and to have a wonderful time with excitement.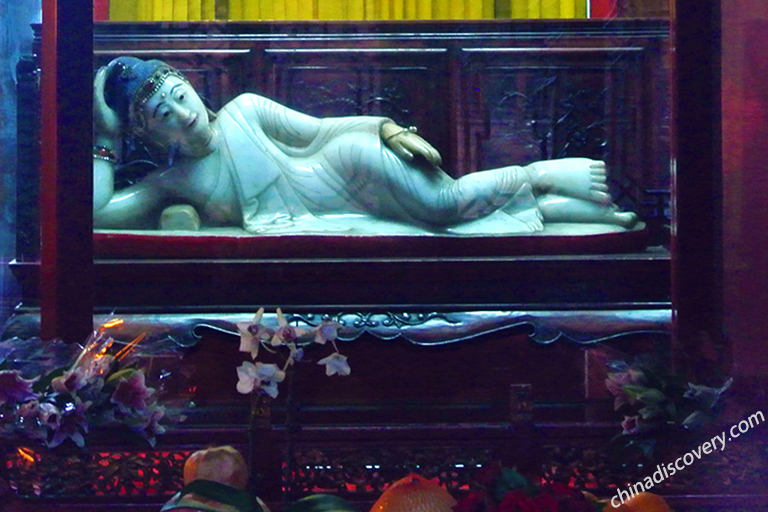 Jade Buddha Temple
It's a Buddhist temple serenely situated in the bustling Shanghai which is famous for the two pieces of Jade Buddha – one is sitting Jade Buddha the other is smaller reclining Jade Buddha.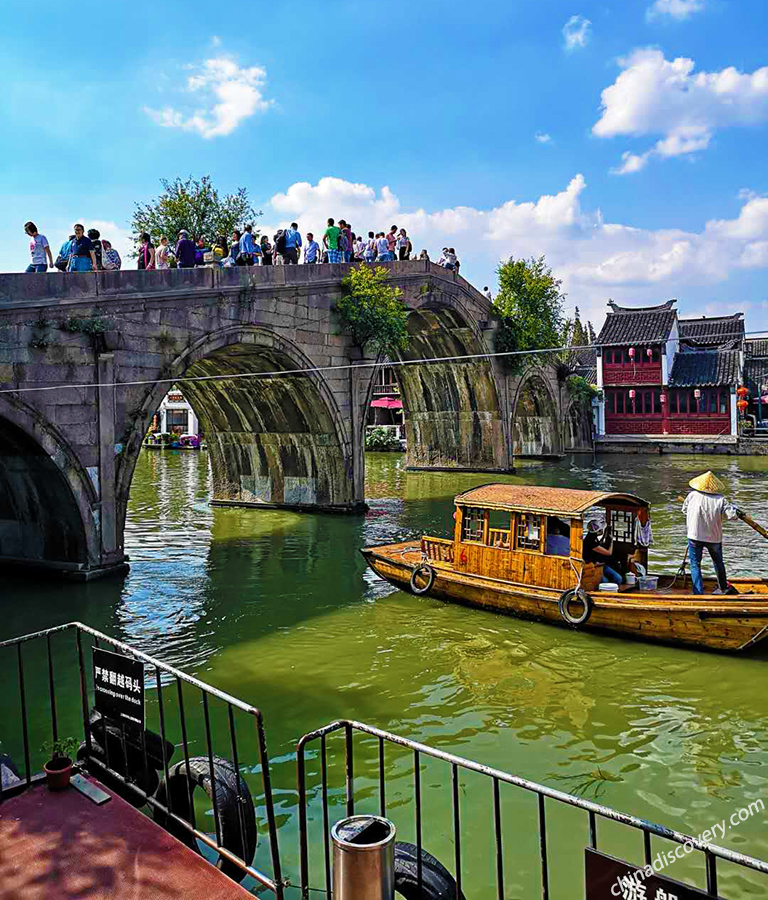 Zhujiajiao Ancient Town
Reputed as "Venice of Shanghai", Zhujiajiao Ancient Town is a 1700-year-old town with old streets, old bridges, Ming-dynasty architectures, old Buddhist and Taoist sites, etc.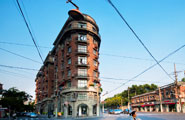 Shanghai French Concession
The Old French Concession is very famous for its remaining buildings of various countries and the culture of old Shanghai. Stroll here to feel the exotic flavor in Shanghai city.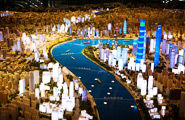 Urban Planning Exhibition Center
Shanghai Urban Planning Exhibition Center is a good museum to see the historical change, present situation and the future plan in Shanghai from many aspects.
Shanghai Tower
Shanghai Tower of 632 m high is now the tallest skyscraper in China and second in the whole world. View of whole Shanghai and excellent design make it a great fun place.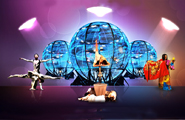 Shanghai Circus World
Shanghai Circus World is world-renowned recreational venue, featuring in unique designed building and acrobatic performance. The fantastic and jaw-dropping shows are able to delight both adults and kids.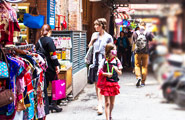 Tianzifang
Tianzifang is a block of old lanes of cultural and artistic features where you can enjoy the daily life of Shanghai people and the modern flavor of international restaurants, bars, shops, etc.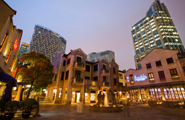 Xintiandi
Shanghai Xintiandi, combining traditional Shikumen buildings and stylish domain, is an icon of Shanghai. It offers you a greater concentration of culture, lifestyle, dining and fashion better than Xintiandi.
Weather & When to Go
Shanghai has a humid subtropical climate, enjoys generous sunshine and abundant rainfall, and experience four distinct seasons. The warm spring and cool autumn are the more comfortable seasons. While summer is hot and winter is mild and sometime it is cold. It seldom snows in Shanghai. Overall, Shanghai weather is mild and moist.
Mei-Yu Season (Plum Rain Season) lasts for about a month beginning in early summer (from mid-June to early July). The highest temperature of Shanghai occurs in July or August. The coldest period is form the end of January to early February. Hence, the ideal times to visit Shanghai are autumn (from September to November) and spring (March to May).
Reminder: You will need a light coat and sweater in spring and long and short sleeves shirts in summer. In autumn, long-sleeves shirts, sweater and coat are necessary while sweater and overcoat are appropriate in winter.
Transportation
No matter Shanghai is your gateway city to China or your last, it is very convenient to transfer from/to international cities or major domestic cities to/from Shanghai.
There are two airports in Shanghai - Shanghai Pudong International Airport and Shanghai Hongqiao Airport. Usually, travelers arriving from international destinations will land at Pudong Airport which is about 45 minutes's driving distance (30 km) by taxi to city center. Travelers arriving from within China usually will land at Shanghai Hongqiao Airport which is about 25 minutes' driving (13 km) to city center.
Shanghai has sophisticated high speed train network. Shanghai Hongqiao Railway Station and Shanghai Railway Station are used for high speed train stations. Travelers can take high speed trains including G trains and D trains to Shanghai from Beijing, Huangshan, Yichang, Nanjing, Wuhan, Zhengzhou, Kaifeng, Changsha, Lanzhou, Fuzhou, Jinan, etc. It takes about 5.5 hours between Beijing and Shanghai with more than 30 daily G trains. And now the Fuxing trains are available for the 6 trains during about 07:00~19:00 from Shanghai to Beijing for only about 4.5 hours. Moreover, it takes half an hour by high speed train between Shanghai and Suzhou for 84 km. G train between Shanghai and Hangzhou takes about 1 hour while D train takes about 1.5-2 hours.
To get around Shanghai easily, travelers could try the maglev train, taxi, subway (there are now 14 lines), bus (including city sightseeing bus) and Private Car (when book a tour package with us, you'll enjoy private transfer service).
Accommodation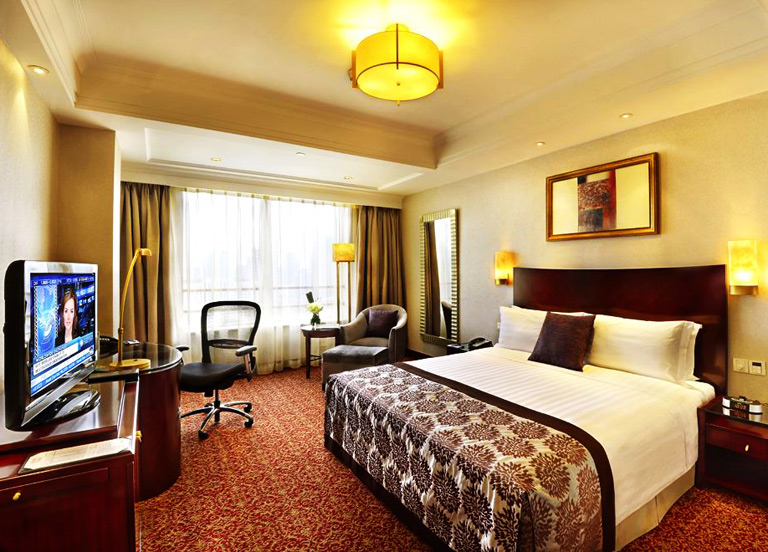 No matter you want to stay in the old Shanghai in Puxi or live in the modern area in Pudong, there are a lot of choices from top luxury to budget ones. Many International hotel brands can satisfy your demand for deluxe stay, such as Shangri-La, Sofitel, Hilton, Marriott and Crowne Plaza. Also, many domestic hotels with local features are also recommended as your choices for relatively budget price.
All the hotels are well located in or near the city center and can be easily transfer to the main tourist sights, like The Bund, Yu Garden, Renmin Square, Oriental Pearl TV Tower, Xintiandi, Tianzifang, etc.