Passport for China Travel
Passport is a kind of document certifying identity and nationality for the international travel. Usually issued by a country's government, it contains the data & photo page with holder's name, place and date of birth, photograph, signature, and other identifying information, and many blank visa pages.
There are different kinds of passports attesting to status in different colored cover, such as Diplomatic Passport, Official (Service)Passport, Ordinary Passport. For most common tourists, an Ordinary Passport (also called Regular Passport) is needed for individuals to travel abroad, like to China. The validity is mostly between 5 to 10 years. In a very few countries, you may apply for a Family Passport if you travel with your family in most times. Recent years, lots of countries start to issue Biometric Passport to their citizens.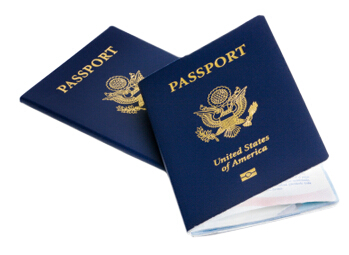 Passport Application - How to Get A Passport
Apply for your passport several months in advance before your trip.
Detailed application procedures differ by countries, but all applicants, adults or children in each country, normally have to finish required application procedures. The whole application takes little time and easy to handle, but you may wait for a couple of weeks (vary in different countries) to get your passport with receipt. If you want to get passport quickly, you can use expedited service, pay extra money to speed up the issuing process. Please consult from the government whether Emergency Passport/Travel Document is available.
First-time Passport Application
In most countries, applying a passport is quite simple. Read the official instruction carefully is the NO.1 rule. You only need to complete an application form (online or offline paper form), prepare supporting documents, photo, pay relevant fees. Submit in person to the office and wait for a certain period of time to get your issued passport.
◆ Where to Get A Passport: in your home country or from the overseas nearest embassy or consulate missions of your country.
◆ How to Apply for A Passport: fill out the application form → prepare all required personal documents → find an acceptance site on local government website → make an online passport appointment if needed → arrive and submit all original & copies → pay passport application fees → pick up your passport
Tips:
1.) Some countries may request interview.
2.) Walking-in Service is not accepted in US, you must make appointment and visit the office earlier than the reserved time. Also, certain applicants can apply US Passport by post.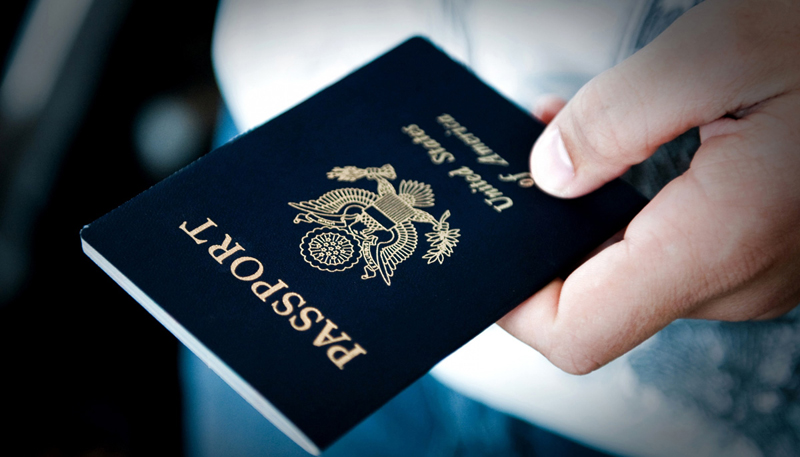 Documents Needed for Passport Application
1. Completed Appropriate Application Form
You may fill out online application form on official website, or print the form (PDF), or get a paper form from government office to write by hand. Your private information like the full name, gender, date of birth, etc., must be given accurately and truthfully.
2. Original Proof of Citizenship, Government-Issued Photo ID Document, Other Required Items and Their Front & Back Copies
3. Color Passport Photo
The photo policy is also different in every country , and infants may get exceptions. Normally, whether a digital or printed paper one, the photo should be clean and color, taken in last 6 months against a white or plain background, no glasses, hat, any objects, no "red eyes".
Your application may be denied or delayed if the passport is not qualified. Therefore, check detailed size, quality requirements of digital & printed photo on official website before taking the photo.
4. Passport Fee Payment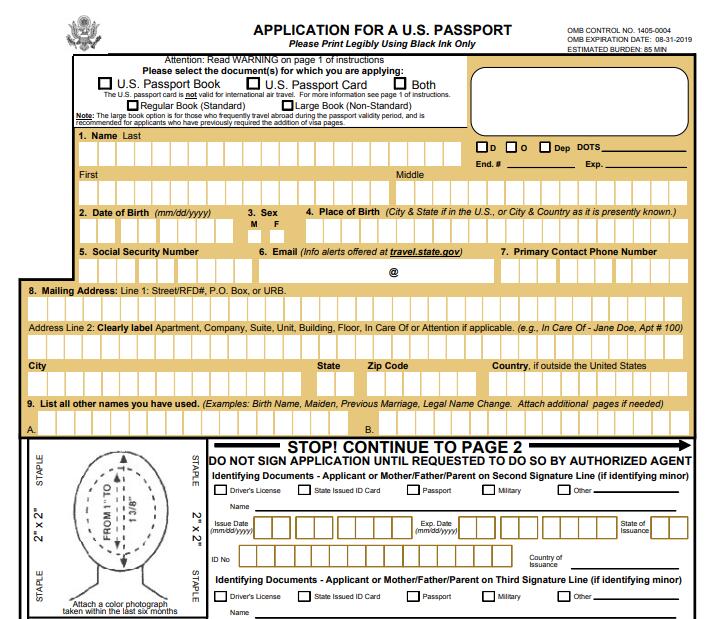 US Passport Application Form
How Much it Cost to Get A Passport
Passport fees depends on many factors and the amount is charged differently in each nation. So is the accepted payment. Usually, the application cost for adult, children, at home country or outside embassy are charged not the same.
Take US citizen applying Passport Book as example:
* Adult First-Time Applicants : $110 (Application Fee) + $35 (Execution/Acceptance Fee)
* Child Applicants (Under 16): $80 (Application Fee) + $35 (Execution/Acceptance Fee)
How Long to Get A Passport?
The processing time vary from per situation and may wait longer during peal seasons. Below is the typical time for US passport application:
Regular service: about 6-8 weeks (by mail/in person)
Expedited service: about 2-3 weeks (by mail or in person)
Expedited service at agency location - 8 business days.
Note: if you travel with kids aboard, you may check more details about the child or infant passports application in your country.
Passport Renewal/New Passport Application - How to Renew A Passport
You need to renew your passport or apply a new one before your next travel or for current travel, if you meet one of the following cases: 1.) the validity will expire soon; 2.) no more blank visa pages left; 3.) passport is lost or stolen; 4.) change of personal information, like name, etc. 5.) passport is damaged, or other cases for proper reasons.
Where to Renew Passport: passport unity of government in your home country or overseas embassy or consulate.
How to Renew Passport: finish the renew application form (online form or printed form) → prepare passport photo or take a photo on site → get ready your most recent passport if requires → prepare other related documents, like name change certification, etc → find the nearest acceptance facility or regional agency → make an online appointment → visit the office, submit all required materials in person → pay passport renewal fee → wait and collect your new passport.
When passport holders apply for the passport renewal, the old passport is required to surrender for invalidation. While in some circumstances, the expired passport is not required to be surrendered or invalidated, if it contains an unexpired visa, for instance.
The passport renewal in some countries has some specific rules of age and length of expired date, like America. The U.S. citizens with the age of 16+, have a valid passport in their possession, can enjoy the right to renew their passport. However, if your passport has expired more than 15 years ago, damaged, lost or stolen, issued in previous name, you need to apply a New Passport Application in person.
Warm Tips: Renew your passport several months before the it expires. Check the expiration date because some countries requires certain remaining validity, like at least 6 months is needed for applying a China Visa.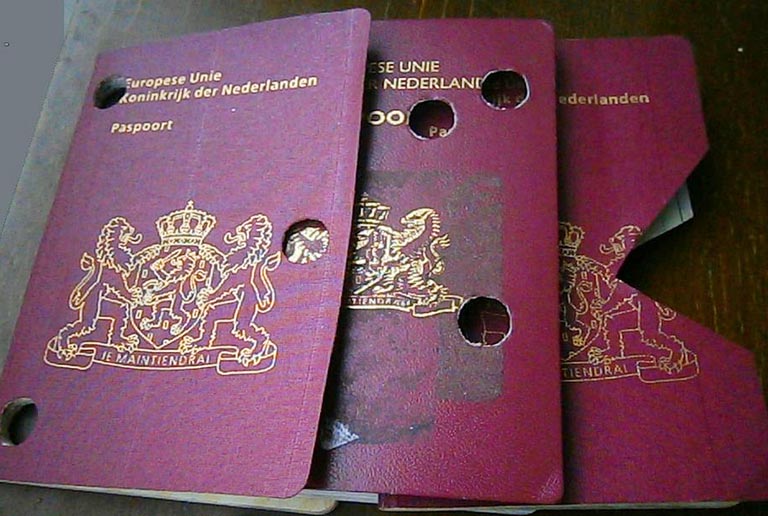 Old Expired Passport Can't Be Used for International Travel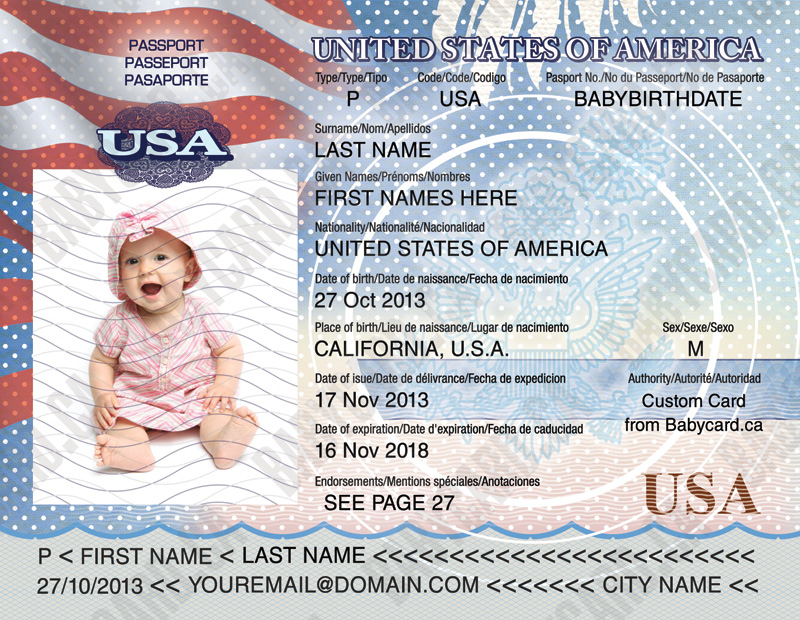 Infant Passport Inside
Travel China with Passport
If you are applying a regular China Visa to mainland China, Hong Kong, Macau, for tour, business, study or other purposes, a passport with a minimum of 6 months' validity and at least 2 blank visa pages are required for all applicants. When traveling in China, you have to visit cities together with passport & the obtained visa on it, which are still needed all the time if you hold Tibet Visa (Tibet Travel Permit) to tour in Tibet. Another situation is, a passport shall be valid for at least 3 months if you plan to apply Visa-Free Transit in Beijing, Shanghai, Guangzhou, Shenzhen or other cities in mainland China.
Visit China with Passport Only (Visa Free)
● Situation 1 - For Citizens of Singapore, Japan and Brunei
Ordinary passport holders of Singapore, Japan and Brunei enjoy special privilege of visa exemption in all China ports, as long as he/she visit mainland China for tourism, business-related activities or visiting family, relatives or friends for no more than 15 days.
Related Reading: China Visa Free Policy
● Situation 2 - For Visit to Hong Kong or Macau
Under the one country, two systems policy, Hong Kong and Macau, as the two special zones of China, have the visa-free policy for citizens of lots of foreign countries, including America, Australia, Canada, United Kingdom, Japan, New Zealand, Singapore, Thailand, India, and most European countries. It means the eligible visitors are allowed to enter HK, Macau, just taking a valid original passport, and stay visa free for a period range from 7 to 180 days. However, the entry purpose is only valid for tourism or business-related activities.
Note: Stay for other purposes or beyond the permitted duration, you must apply for a Visa for Hong Kong, or Macau. For further travel to mainland China, a China Visa is needed.