Hangzhou Travel Guide
Located in the northeast of Zhejiang Province, with a history over 2200 years,Hangzhou is now the political, economic and cultural center of Zhejiang. As one of the headstream of Wuyue culture, Hangzhou has a long-aged history and profound cultural accumulation, and most famous are silk culture, tea culture and the folk legends.
Located in the northeast of Zhejiang Province, with a history over 2200 years,Hangzhou is now the political, economic and cultural center of Zhejiang. As one of the headstream of Wuyue culture, Hangzhou has a long-aged history and profound cultural accumulation, and most famous are silk culture, tea culture and the folk legends. Besides that, just as the old saying goes, "Up above there is Paradise, down here there are Suzhou and Hangzhou", Hangzhou has always been praised by Chinese people for its elegant scenery. The city has many humanity and cultural relics: mountains, springs, lakes, bridges, pagodas and temples. The essence of Hangzhou is West Lake and most of the attractions in Hangzhou are spreading around West Lake.
Why Visit Hangzhou?
Stunning Scenery - Besides the elegant and delicate scenery of West Lake, Hangzhou is also famous for Thousand Islet Lake and Xixi Wetland Park (the first wetland park in China), let alone the numerous attractions around West Lake.
Diverse Culture - Tea and silk are two most famous specialties. Longjing green tea, as one of the top 10 Famous Tea in China, was once been the royal tea. Hangzhou is also called Silk City by Chinese for its high quality silk industry.
144-hour Visa-free travel: From Jan. 30, 2016, qualified travelers of 51 countries could travel among Shanghai, Jiangsu Province (Suzhou included) and Zhejiang Province (Hangzhou included) for 144 hours (6 days) without visa.
Top Attractions
Most of Hangzhou's attractions are located near West Lake, like Lingyin Temple, Six Harmonies Pagoda, and Dragon Well Tea Plantation. Xixi Wetland Park and Thousand Islet Lake are not in the city center. Travellers can also pay a visit to Wuzhen Water Town, though it's not in Hangzhou, it's very close to it, less than one hour's drive will take you to there.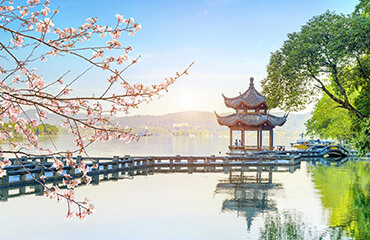 West Lake
Tranquil and elegant West Lake is the essence of Hangzhou, all kinds of attractions, like parks, bridges, pagodas, temples can be found in here.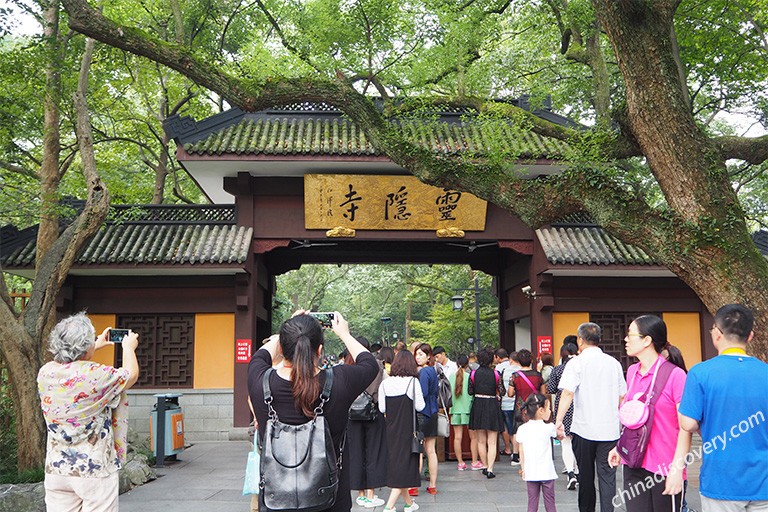 Lingyin Temple
With a history of nearly 1700 year, Lingyin Temple is the oldest and most famous temple in Hangzhou, remaining its charm with natural and cultural beauty.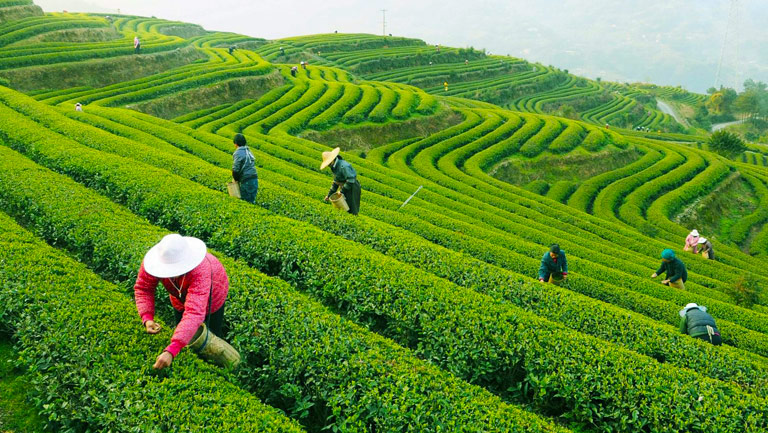 Longjing Tea Plantations
Famous for Longjing (Dragon Well) Tea, Longjing Tea Plantations are wonderful places to see verdant view and know about the tea culture in China.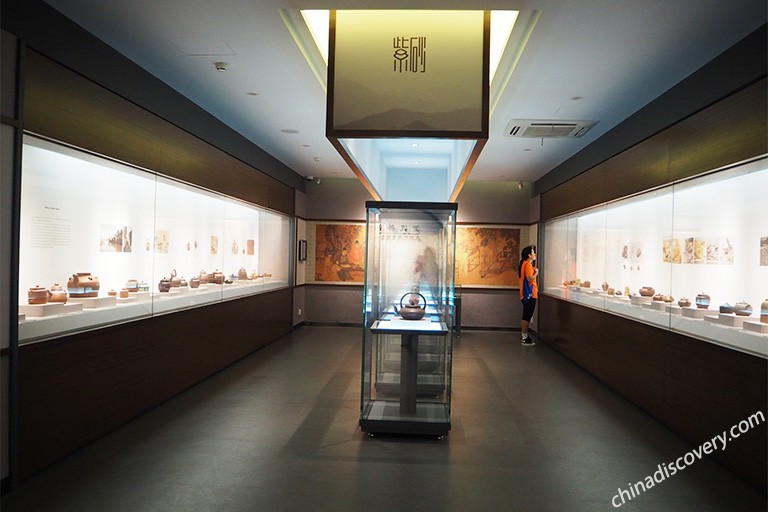 China National Tea Museum
China National Tea Museum is a good place to go for learning the tea culture, tea history, enjoying tea, watching elegant tea ceremory and tea plantations.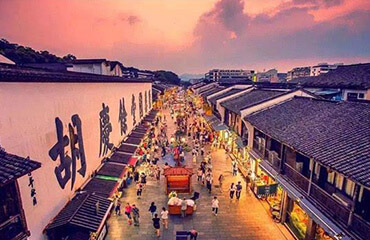 Hefang Street
With brilliant culture and long history, Hefang Street is regarded as a typical symbol of ancient Hangzhou Hefang Street. You can see many time-honored stores there.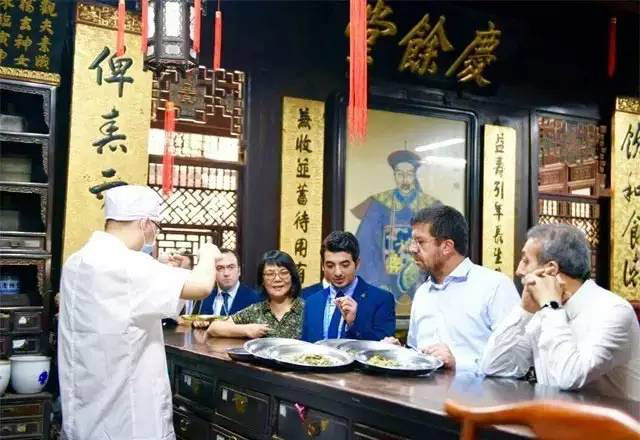 Hu Qing Yu Tang
Hu Qing Yu Tang is like a living classroom of traditional Chinese medicine to both have a good understanding about Chinese medicine and appreciate the hundred-year-old exquisite architecture.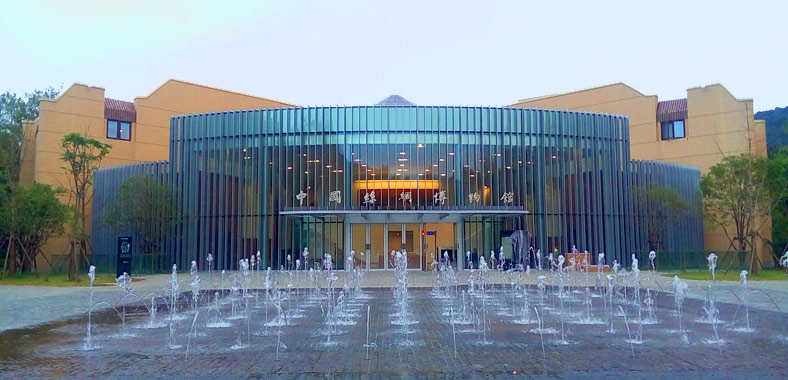 China National Silk Museum
It is the largest silk museum in the world. You can have full knowledge about 5000 years Chinese Silk history and the Silk Road, enjoy Chinese and Western fashion changes over the centuries.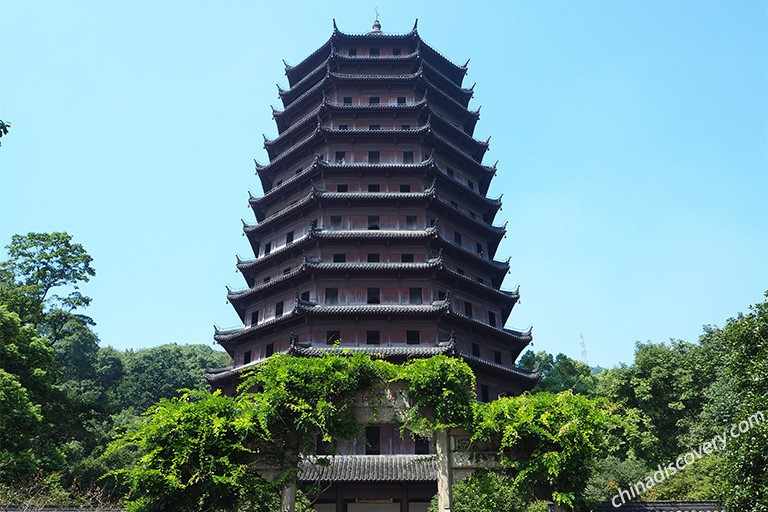 Liuhe Pagoda
With a long history of over 1000 years, Liuhe Pagoda is very popular among tourists with its ancient charm and the best viewing deck of Qiantang River.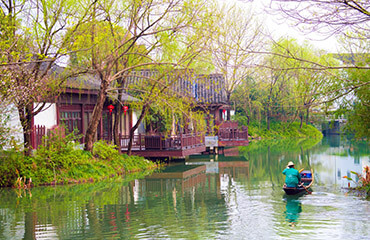 Xixi National Wetland Park
Xixi National Wetland Park attracts lots of tourists to have a sightseeing and relaxation with its peaceful environment and beautiful waterscapes.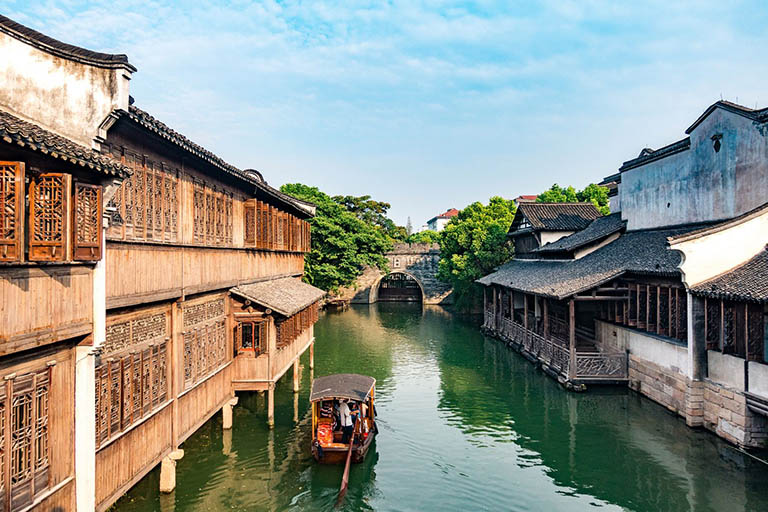 Wuzhen Water Town
A classic water town of Jiangnan style, peaceful environment and ancient architectures, all make Wuzhen a very poetic and romantic place in China.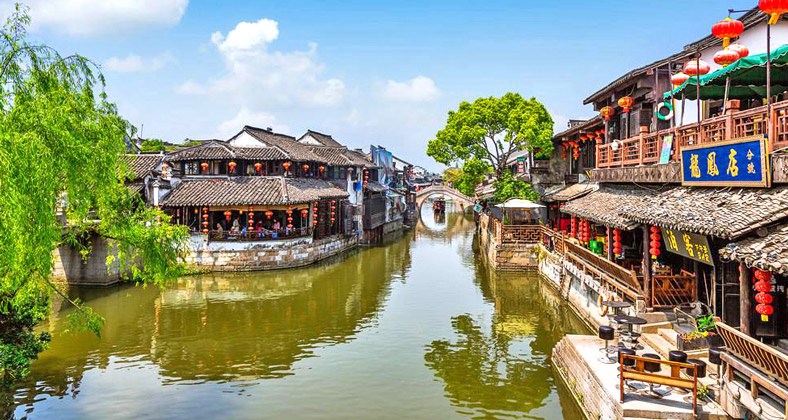 Xitang Water Town
Xitang is a living ancient town with a history more than one thousand years. It is featured in 104 old bridges, 122 old lanes, long ceilinged corridors, Ming and Qing Dynasty architectures.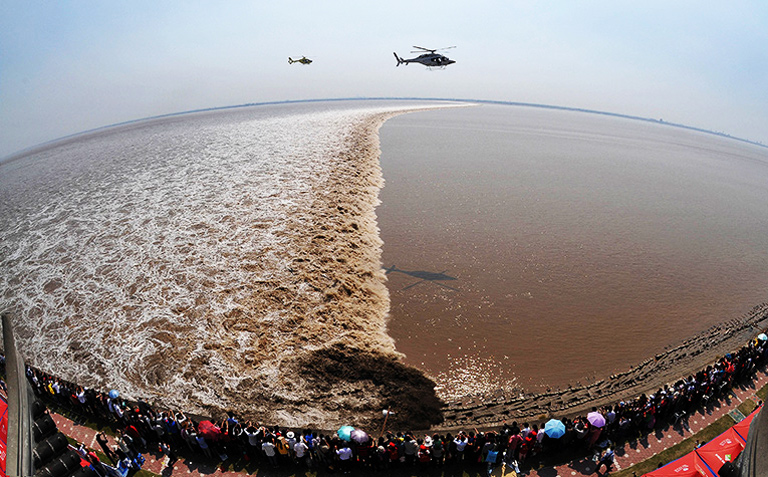 Qiantang River Tidal Bore
Qiantang River tidal bore is one the largest tidal bores in the world which reaches the most spectacular on the eighteenth day of the eight month on Chinese lunar calendar.
Featured Activities
There are a lot of things to do in the City of Heaven. To make your day trip different, to best match your interests, you can photograph around West Lake for the sunrise and sunset, or bike around West Lake for a more leisure day, enjoy amazing night shows, like Impression West Lake, music fountain, light shows, etc. You are guaranteed the most memorable exploration in Hangzhou.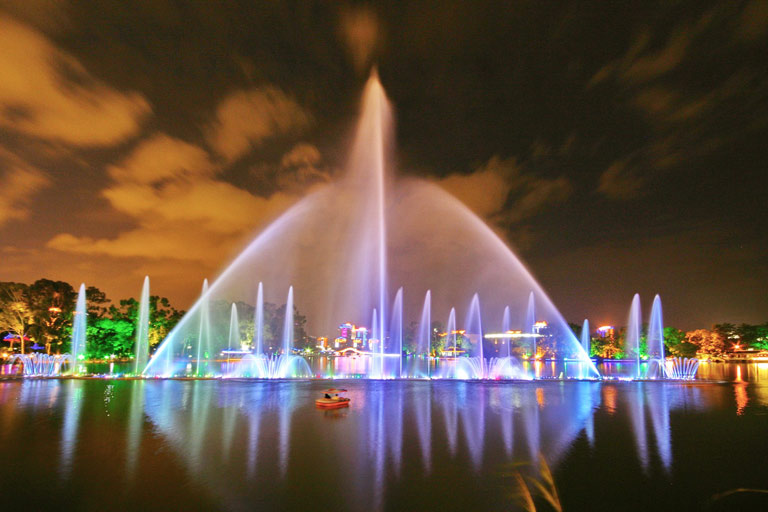 Night Shows & Activities
You can enjoy "Most Memorable is Hangzhou" to appreciate east-meets-west elements showed in G20 Summit night gala, the stunning musical fountain and amazing light shows, etc.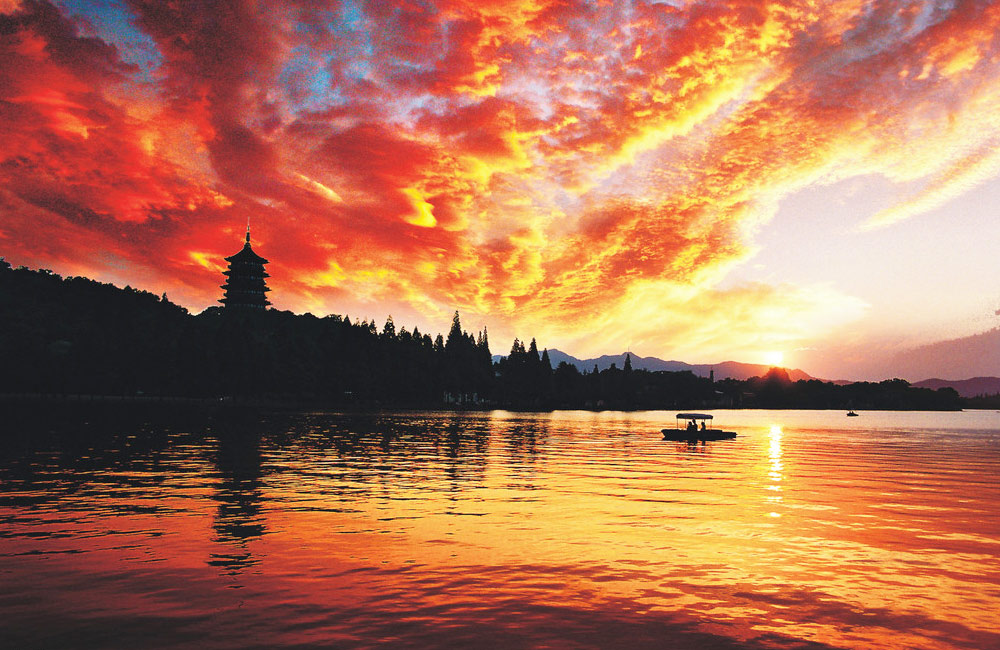 Photography
You can appreciate its exquisiteness and beauty with your eyes and record it by your camera. Popular photography sites include West Lake, Lingyin Temple, Liuhe Pagoda, etc.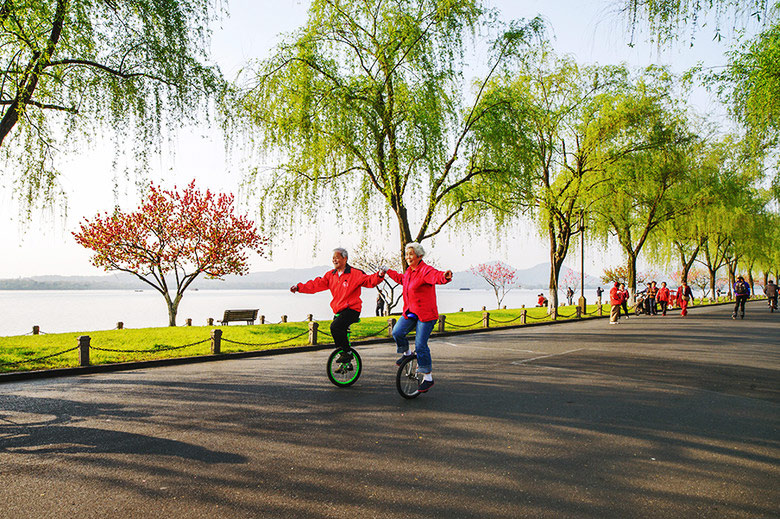 Biking
Try short-distance biking trip (1 hour to half day) which offers you more freedom and leisure for exploration and more importantly, you are much closer to the beautiful nature.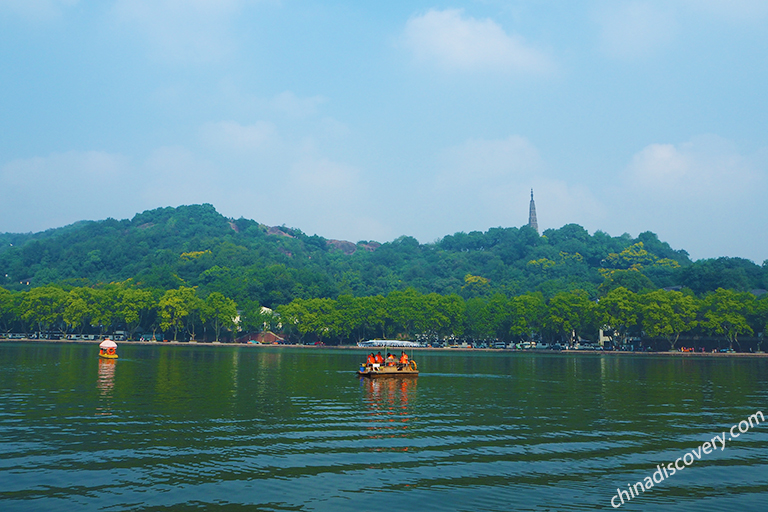 West Lake Cruise
Taking a boat sailing on the picturesque West Lake is an enjoyable, relaxing way to appreciate the beautiful scenery with islands, causeways, temples, pagodas and ornamental planting.
Weather & When to Go
Hangzhou has a typical subtropical monsoon climate with a clear distinction among four seasons and abundant rainfall. Annual average temperature is 17.8℃ and average relative humidity is 70.3%. Summer is hot and humid, while winter is cold and dry. Spring and autumn is very comfortable and thus they are the tourism peak seasons.However, Hangzhou has different beauty in different season, and there are also many tourists visit Hangzhou in summer and winter.
Spring is warm and suitable to wander around West Lake and appreciate the green trees and red flowers. Summer is hot, however, it's the best time to watch lotus flower in West Lake. Autumn is cool and refreshing, great time to appreciate osmanthus flower and full moon in Mid-autumn Festival. In winter, many people are come to Hangzhou to see the plum blossom and snowy scenery in West Lake.
Transportation
Getting to Hangzhou
By Flight: Hangzhou Xiaoshan International Airport, only 30 km from the city center, has over 160 international and domestic airlines, connecting Hangzhou to 86 domestic cities (including Lhasa), 35 foreign cities.
By Train: Hangzhou Railway Station and Hangzhou East Railway Station are useful for passenger transport. The two stations all have high speed trains to Beijing, Shanghai, Nanjing, Fuzhou, Wenzhou, Tianjing, Suzhou, etc. It's only 10 minutes' drive from the Hangzhou Railway Station to West Lake.
Getting Around
The public transportation in Hangzhou is very convenient, and public bus, subway, BRT and taxi are all good choice. Sightseeing bus and cruise boat are preferred by many tourists when travelling to West Lake. Besides the above, a very special transportation tool in Hangzhou is public bicycle. Since the rent is very cheap and travellers can rent it from many sites, so travel the West Lake on bike is very popular among tourists.
Accommodation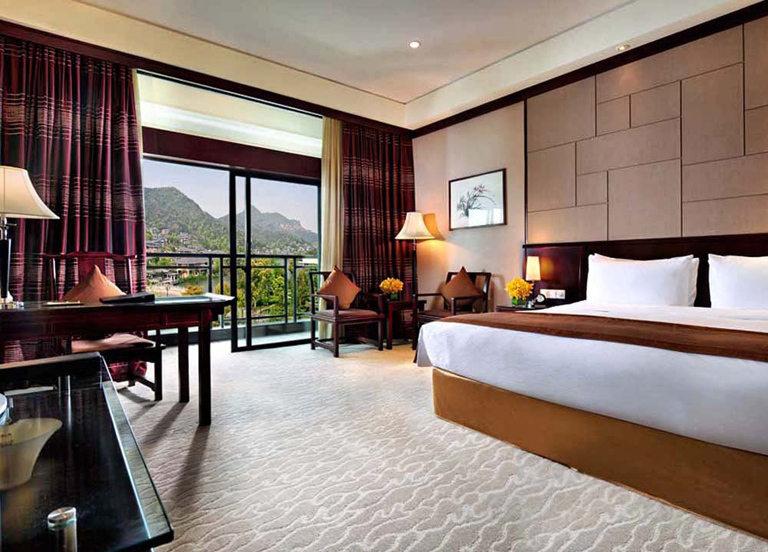 A metropolis like Hangzhou has all kinds of hotels and hostels, from the luxurious hotels, like JW Marriott, Crowne Plaza and Intercontinental, etc. to economic and youth hotels. Most of the five-star hotels are priced from ¥400 to ¥1000, while economic hotels are from ¥150 to ¥230, and a bed in youth hostels is normally around ¥50. In general, it's advised to stay overnight near the West Lake or Wulin Square and Hubin commercial zone in the city center. The best location is West Lake Avenue, where has the most convenient transportation.